Grow your online sales: trust your critical eCommerce executive search with the nation's top marketing recruiter.
The Most Reliable eCommerce Executive Search Firm
The Right Talent. The Right Personality: As an experienced eCommerce recruiter, we know how to identify true visionaries and innovators that can adeptly manage an online business. But we also understand that a quality match doesn't just have the right skills; they're also an excellent fit for your company's culture. Our dedication to sourcing the few individuals that are both eComm masters and a great match for your team is what creates our industry-best 98% stick rate.
Respond to Marketing Demands Faster with a Shorter Search: In today's fast-paced digital marketplace, customers have no tolerance for a weak online shopping experience. Every day that goes by with an unoptimized eCommerce strategy and experience is lost revenue — both now and in the future. Our time-tested eCommerce recruiters know how to find elite marketing leaders fast so you can grow your web sales as quickly as possible. With a time-to-fill of less than half the industry average, you can avoid the tremendous costs of a prolonged eCommerce recruitment process.
Get the Best Talent from Our eCommerce Recruiters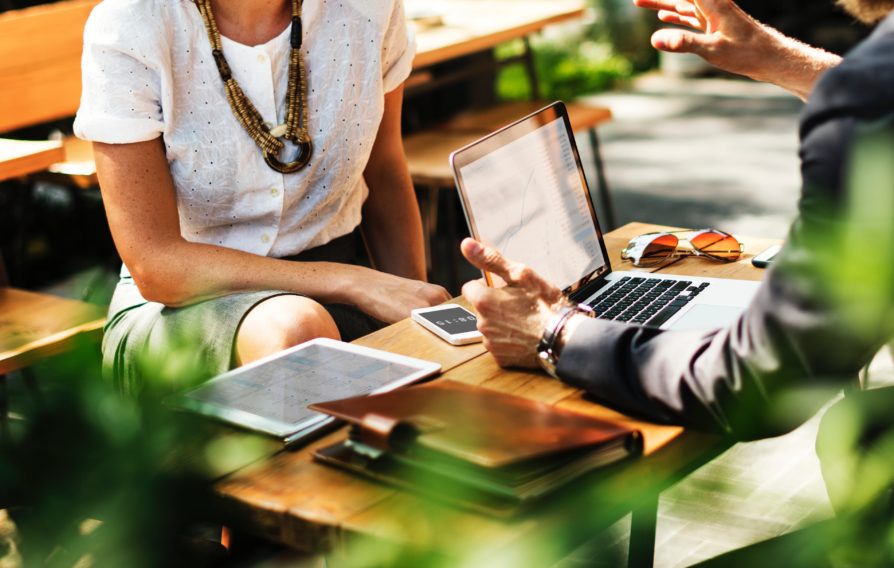 MarketPro is well aware that most of the ideal talent isn't usually looking for work. They are very happy, thriving in their current roles. They are also sick of being bombarded with calls from inexperienced recruiters who don't know how to properly match talent. To be the most effective eCommerce executive headhunter you need the right mix of marketing expertise and a natural appeal to people.
Our recruitment team is comprised completely of former marketers, granting us the ability to engage and vet high-level talent, not possible by a recruiter who has no hands-on marketing experience. When MarketPro calls, the candidate knows we are experts and won't waste their time with a role that is not a good fit. It's simple really; we can get to top talent when others won't even get their call returned. Our thorough and unique candidate evaluation process separates the best talent from the average candidates.
If your talent pool consists only of online resumes and incoming applications, you'll never get in contact with the highest level candidates, let alone engage them. So when only the most qualified candidate will do for your senior level role, make MarketPro your first choice for bringing in the ideal talent for your business.
Our network, which has been built over our 20+ year history in business, of top talent in marketing and e-commerce makes us uniquely qualified for eCommerce executive headhunting.
---
The MarketPro Difference
How are we able to find better-qualified candidates, faster?
Simple: we understand the nature and demands of modern eCommerce because we're all marketers ourselves. Our unique experiences working in agencies and departments alongside top eCommerce professionals gives us a superior perspective on what makes an excellent leader in the field.
The MarketPro team is made exclusively of former marketing professionals. We've walked in marketers' shoes, we speak their language, we understand their needs and problems. We've worked as and alongside talented eCommerce experts as the discipline has developed and evolved into the complex omni-device system it is today. And we can translate that perspective into a better eCommerce executive search.
We know the characteristics of a difference-making eComm executive in today's demanding, competitive online market. And we have unmatchable experience reaching out to the upper echelon of eCommerce talent, earning their trust, and evaluating them for your needs and culture.
Thanks to this experience, we're able to engage even the busiest and occupied eCommerce experts and bring them to your door. Think about it from their perspective: if you were a proven eCommerce executive known with a history of success, wouldn't you be more interested in working with a recruiter that actually understands your work and accomplishments?
A Search Arrangement Where Everyone Wins
We ensure a successful eCommerce executive search by utilizing a specialized performance-based payment model that aligns us, our clients, and the talent we're recruiting toward a common goal.
Traditional executive search payment models create an imbalanced relationship that fails to motivate all parties to hire the best eCommerce leadership in a timely fashion. But our special system that rewards success allows everyone involved to confidently commit the time and resources necessary to locate the best fit the market has to offer.
Grow Your Online Shopping ROI
The amount of sales and transactions that occur online is exploding, but only for businesses that can deliver buyers the experience they've come to expect. Increasingly diverse audiences on a growing amount of devices all expect to be specially catered to.
When the stakes are this high, it's critical to have the guidance of a forward-looking, proven eCommerce executive taking your company forward. Trust your eCommerce executive search to the only eCommerce recruiters who truly understand interactive marketing.
Need More Than Leadership? Partner with one of the Top eCommerce Staffing Agencies in the Nation
Coincidentally, MarketPro is also a longtime leading eCommerce staffing agency. MarketPro's unique position as an eCommerce executive search and eCommerce contract staffing firm provides us with a defined sense of the constant demand of managin an online business. The past 20+ years in the digital marketing space have enabled us to find top marketing talent at all levels for our clients time and time again.